The Best Rose Gold and Black Wedding Bands for Men
If you're looking for a wedding band that is black and rose gold, you've come to the right place. Man's Best Band is all about helping you find the very best band. So we 've scoured the internet so that we can bring you only the best of each style and budget.
See all our top rose gold and black picks below:
Top Picks Overall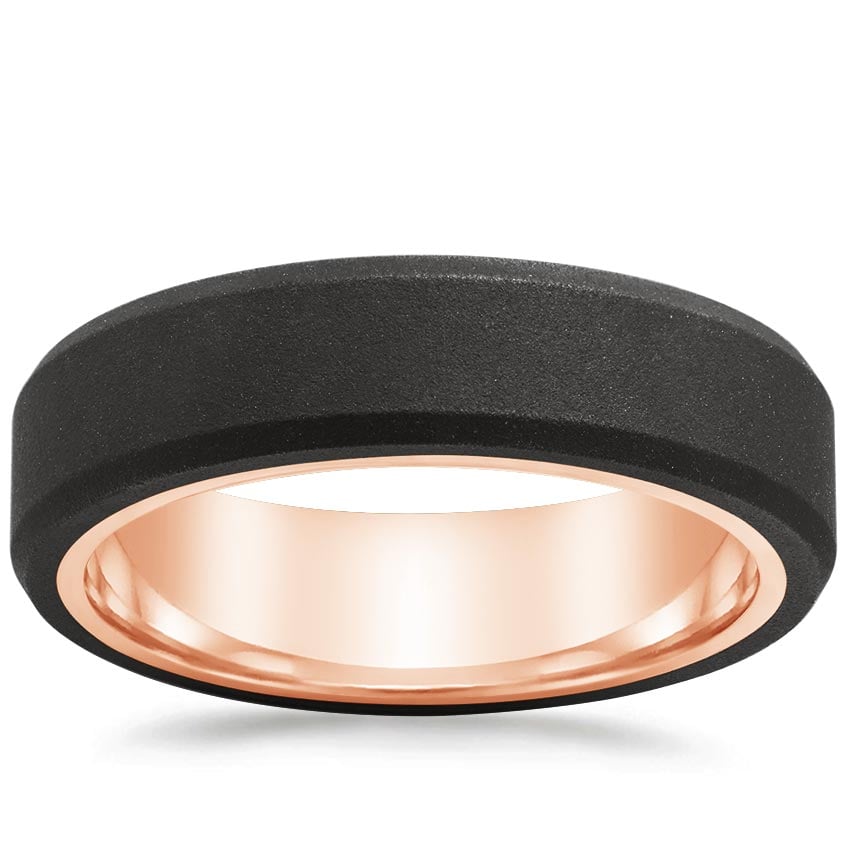 Our Favorite Pick
Metal: Tungsten
Width: 6mm or 7mm
Price: $1,350
Our Best Budget Pick
Metal: Titanium
Width: 6mm or 8mm
Price: $229.99
Our Top Unique Pick
Metal: Black Zirconium
Width: 8mm
Price: $1,675
All Black and Gold Wedding Rings for Men
Where to Find Black and Gold Wedding Bands for Men
If you're looking for a rose gold and black mens wedding ring, these are the best places to check out:
We think Blue Nile has the best overall selection of black and rose gold mens wedding bands. They offer a variety of styles, ring materials, and budget options. Their styles are all somewhat modern and minimalistic - which depending on your style, could be good or bad. But overall they have a great selection and are a very reputable company.
Manlybands.com is another great option. A lot of their bands that are two-toned with black and rose are on the fancier side. But they have a great selection and make some real quality rings.
Lastly, Larson Jewelers is your best place to find a budget-friendly black and rose gold band. They make a lot of their bands with more economical materials like Tungsten and Ceramic. As well as use a lot of brushed gold as opposed to complete gold. They still offer really great quality and will be for the most part, under $400.